Book an Appointment
$10 Off First Wellness Exam!
New clients will receive $10 off their first wellness exam! Mention this coupon to receive your discount.
*Discount forfeited if you miss your appointment without calling us ahead of time to reschedule.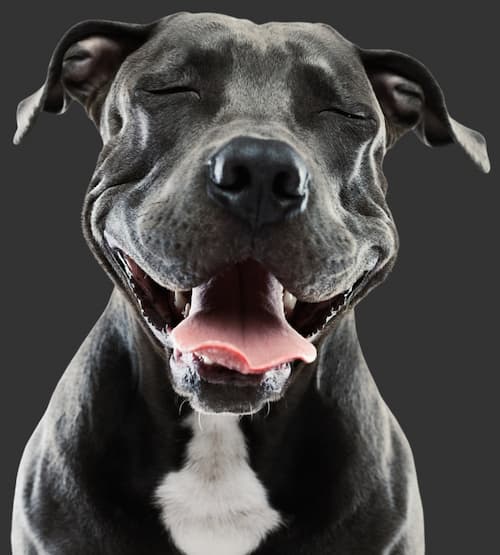 Complete Wellness Care
in Lake Geneva, WI
Routine wellness exams are a critical part of your pet's healthcare routine to maintain their well-being and detect any medical issues before they progress. During your pet's wellness exam, we will conduct an in-depth nose-to-tail examination and advise you on all aspects of your pet's care.
Comprehensive Care
Preventative Services
Surgical Services
Diagnostics
View Our Services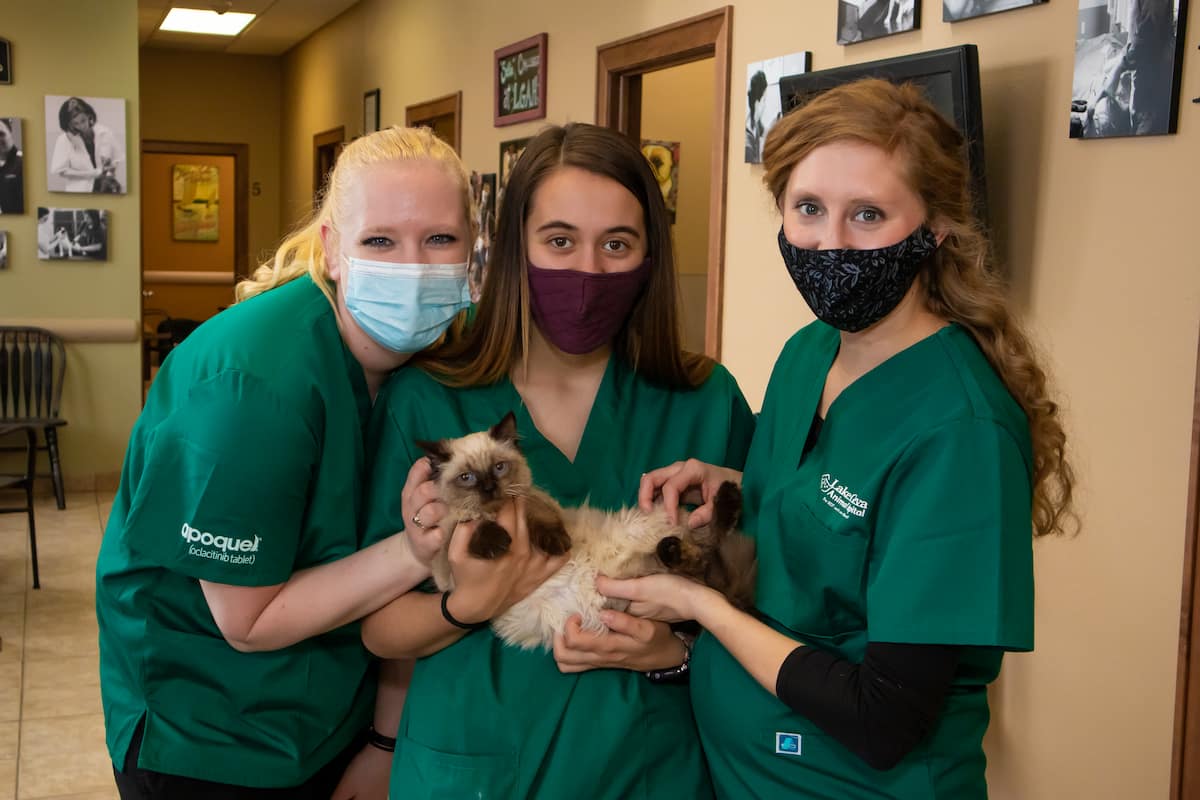 LGAH was absolutely wonderful with my new puppy. I knew they would be great because my family took our dog here for years. I highly recommend this vet for your dog's care!
Lexi S.

Highly Rated on Google Reviews!

360+ Reviews
Specialty Surgical Services
in Lake Geneva, WI
Lake Geneva Animal Hospital offers a wide range of advanced surgical services, from basic spays and neuters to soft tissue and orthopedic procedures. During your pet's procedure, their safety and comfort are our top priority. We will develop a safe and effective anesthetic protocol for your pet to ensure they experience very little pain. Our NEW state-of-the-art surgical suite is equipped with the latest anesthetic and monitoring technology to ensure your pet is safe and comfortable throughout their surgery. We are here to answer any questions regarding your pet's specific surgery and provide you with information on postoperative care to ensure your pet is recovers quickly.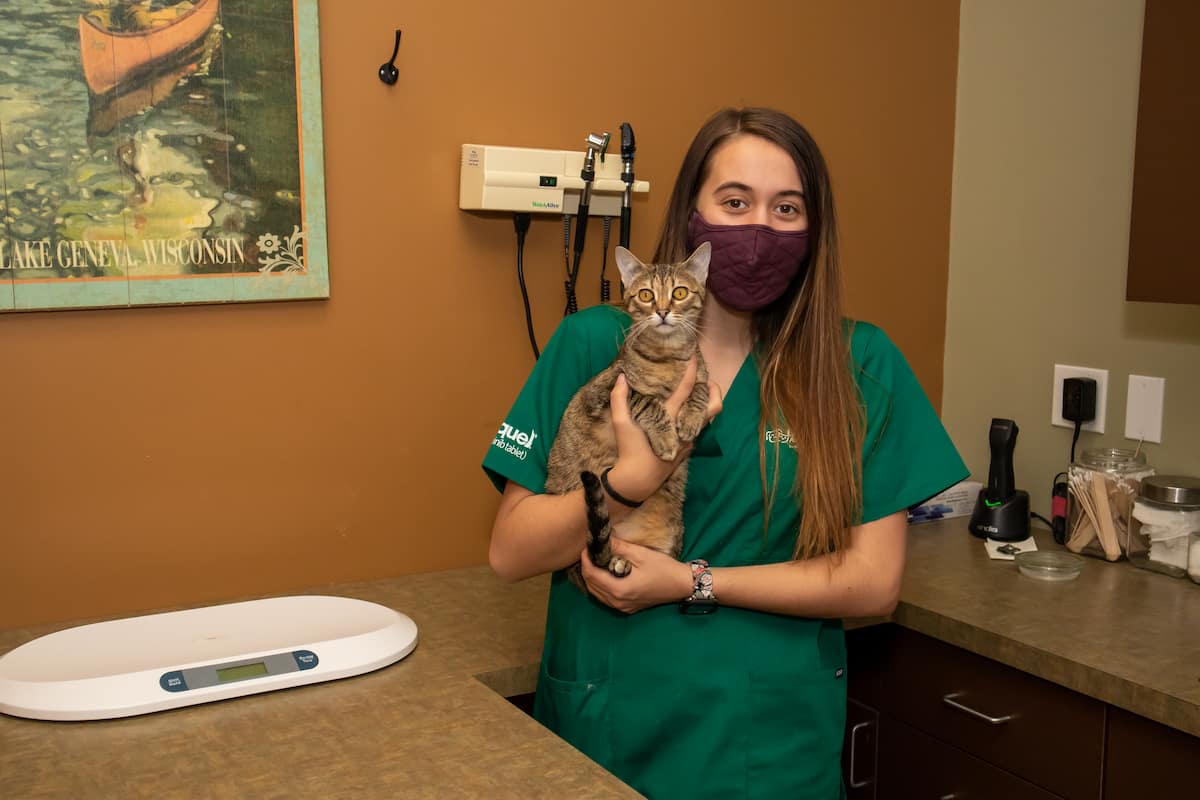 Our Story
Lake Geneva Animal Hospital is proud to serve the pets and people of Lake Geneva, WI and surrounding communities. Our modern facility and highly trained team are equipped to offer a wide range of services including preventative medicine, laser therapy, surgery, cancer treatment and much more. Our mission is to provide high quality, individualized care and educate our clients on how to properly care for their companion. At Lake Geneva Animal Hospital, we treat your pets like family, so they leave healthy and happy!
Book an Appointment